Archive for Cheezburger Network


Lucille Fleming has a mean arm on her and she proved it at the Aug. 26 Rangers game.


The 103-year-old got to throw out the first pitch for the game, making one of her dreams come true.



She described the event as "heavenly" and said she recently survived a harrowing trip to the hospital in hopes that she could see her Rangers play.
Just look at that curve.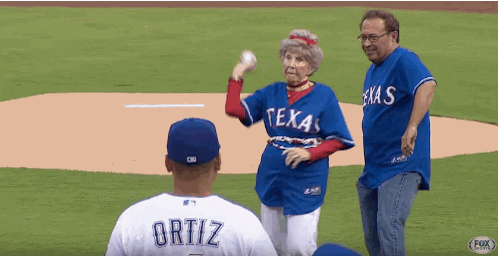 The Rangers should have kept Fleming on the mound because they didn't have too much luck against the Toronto Blue Jays that game. Fleming's favorite team lost 12-4.


Way to root for your home team, Lucille.